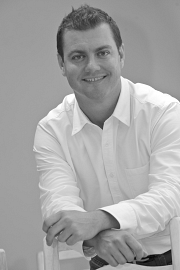 Firm
BBE SA Financial Holdings (Pty) Ltd
Suburb
Diep River | Map
Address
237 Main Road, Diep River, 7800
FSP Licence
42430
Languages
English, Afrikaans (in order of proficiency)
Email
Tel
0217130444
Cel
0795225320
Fax
0217133025
Qualifications
CERTIFIED FINANCIAL PLANNER®
Postgraduate Diploma in Financial Planning
JSE Registered Persons Exam (Equities)
Financial Planning Certificate (UK)
Bachelor of Commerce (Economics)
Member of the Financial Planning Institute of South Africa
Member of the SA Institute of Financial Markets
Member of the Chartered Insurance Institute (UK)



>Services
Financial Advisors Fields of Specialization: OFFSHORE SPECIALIST. Investments, Trusts, Tax Planning, Gearing & Succession planning for offshore assets.
Services
Investments
Offshore Investments

Experience
Private Banker at Nedbank Private Wealth
Senior Relationship Manager at Barclays Wealth
Financial Advisor at Lloyds TSB
Personal Banker at Barclays Bank
Companies Represented
Other Companies represented:
Saxobank
Companies through which more than 30% of income is derived:
Old Mutual
Business Practices
Minimum Levels of Premium/Investment accepted
Lump Sum: R100,000
Recurring monthly: not specified
Remuneration
Fee OR commission
Legal structure of employer
(Pty) Ltd company
Number of staff in Financial Advisor organisation
3 - 5
Indemnity insurance
Insurance: yes
Value: R1,000,000
Please be sure to mention that you found this
Financial Advisor
on www.findanadvisor.co.za!